Walking around Joann's last week, I came across Prismacolor markers. These markers are water base, so using a water brush to spread the color is no problem. I've seen the ink base Prismacolor markers, so I was surprised to see these.

These markers were perfect for my backyard painting session, using a limited palette. I wasn't sure what to expect, but was pleasantly surprised with the color saturation.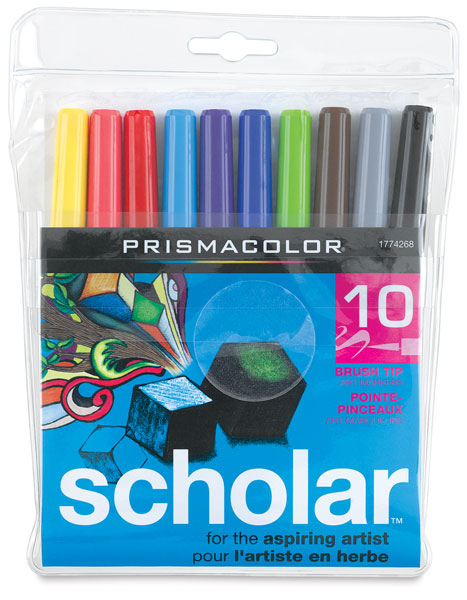 I started out with the blue marker to sketch in the bird. Then I switch colors to do the flowers, and finally used the orange and yellow for the background. When everything was dry, I went back in with my black sharpie to define the shapes.